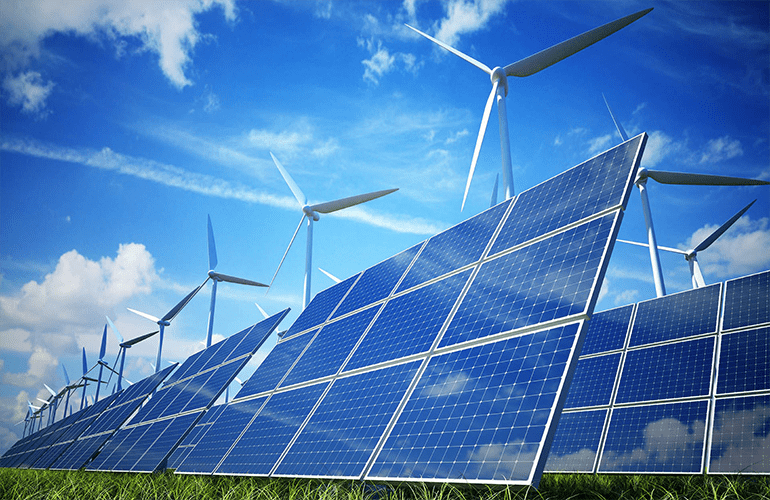 Hybrid Energy Solutions:
A hybrid renewable power plant includes at least two renewable generation technologies and may include storage, all of which share a single grid connection point. Hybrid projects have the potential to improve power system efficiency while also ensuring a more balanced energy supply.
Our clients profit from this mix of technologies in terms of both technical and financial terms. Hybrid power plants can help maximize the utilization of grid connection points, which is cost-effective, and the power output is more reliable and dispatchable if there is a good complementarity of wind and solar resources at the site. This may provide the project with more chances for energy generation and revenue streams.